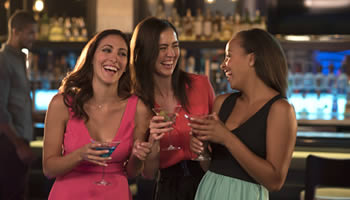 3NINE embodies the passionate and lively atmosphere of Orlando. Located on the famous International Drive, 3NINE is ready to party all day and night. By day and into the night, savor expertly curated food prepared by our chefs. As night falls, 3NINE bursts with pulsating music spun by our team of DJs as cocktails and drinks flow from our skilled bartenders.
If you're looking for a night you'll never forget in Orlando, look no further than 3NINE. Our two full-service bars and large dance area mean we can accommodate any party, great or small.
Get Directions
If you have any questions or would like to host an event with 3NINE, please email John Nichols or use our form below.